Grab all the replays and workbooks for free before it's too late!
Day 1: Define & Declare Your Vision
Day 2: Create Your Blueprint
Day 3: Attract Your Soul Clients with Ease & Grace
Day 4: Master Your Money Mindset
Day 5: Become the BBB that you're really meant to be!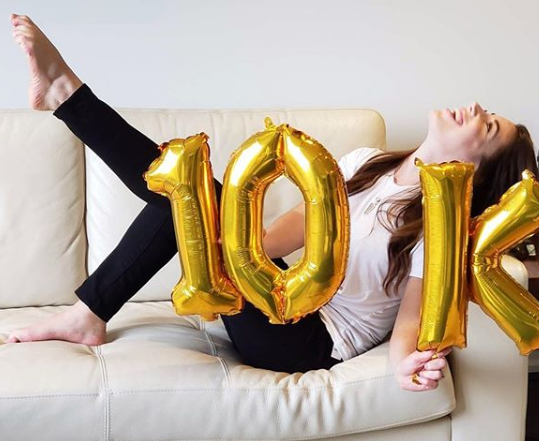 READY TO UNLEASH YOUR INNER BBB?!
Bliss Biz Babe Enrollment NOW OPEN!
Early Bird Enrollment closes March 15th!
SAVE $300
$1500+ IN BONUSES
$3-$4.50/DAY!
So you've spent the past 5 days with me, and I've given an immense amount of value to shift the way you do life and biz.
You're likely thinking, "wow this was so good, now what? How do I put it all together? What about contracts, payments, branding, digital course creation, creating highly converting funnels, marketing your signature system, scaling your business…ALL THE THINGS?!…WHILE maintaining my new found zen, and keeping your inner BBB unleashed, so that I can truly live a life by my design."
Don't worry babe, if you can't tell by now, I like making sure you have all the tools and resources you need to be successful!
Bliss Biz Babe is jam packed with video modules, tutorials, templates, blueprints, contracts, scripts AND group coaching, to ensure that monetizing your passion, and living your dream life, comes to you easily and effortlessly.
Here's whats included, only a glance…
✔️Lifetime access to jam-packed digital course Bliss Biz Babe, including 6+ hours of video content, templates, workbooks, and resources (including all updates)
✔️7 group coaching sessions
✔️Discover your Soul Client Blueprint
✔️Soulful Success Formula
✔️Branding Formula
✔️Discovery Call Script
✔️ Email Campaign Script & Formula
✔️Soulful Sales Page Formula
✔️Babe Your a Genius
✔️Becoming A BBB Mini-course
✔️Private Facebook Community
✔️Fast Action Bonus: First 5 BBB's who pay in full will snag a FREE 90 min. 1:1 breakthrough session
✔️Manifest Magic in your life with FREE access to SOUL: School of Universal Laws
✔️And more, including $1,584 worth in bonuses!